Gutter inspection plays a vital role in your home's well-being. Believe it or not, they shield your house walls,  basement, and foundation. Most of the owners overlook gutters and do not consider them important.
According to research, roof and gutters are the key areas for maintenance on a property. Many homeowners avoid cleaning the debris until they encounter roof leaking problems.
Amidst this, uncleaned or clogged gutters turn out to be a devastating blow as they damage internal walls and foundation. Moreover, these muddy gutters attract termites, mosquitoes, and other insects to knock down your biggest investment.
If left uncleaned, gutters cause the potential loss of thousands of dollars. We assure you that you'll soon understand why gutter inspection and repair are essential? Let's get started
Prevent Water Damage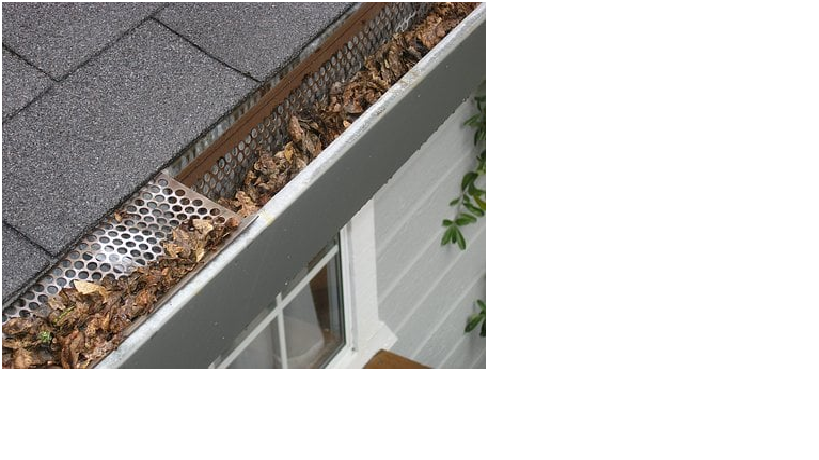 Gutters are intended to flush off the water from the roof and foundation of your house. Cleaning your gutter regularly can prevent water damage, a leading cause of structural damage.
Clogged gutters can flood the foundation of your house and turn down the integrity of your house. Besides destroying foundations, clogged gutters can also cause roof leaks.
If left untreated, such loss can put a risk to the stability of your house. Gutter cleaning and inspection are the key factors to maintain them.
Reduce The Risk Of Foundation Crack
One of the significant factors in cleaning the gutters is reducing the risk of foundation damage. Clogged gutters block water from traveling away and make a pool around your house's foundation.
When the homeowner doesn't draw this water out, the soil around your house can be disturbed, leading to foundation damage or basement flooding.
Further, the disturbed soil can crack walls and make your space unsafe for living. Hence, gutter inspection and regular cleaning minimize the risk of foundation crack by funneling rainwater from your roof to the drainage.
Prevent Nesting Of Pests
Clogged gutters are the prime suspect for the nest building of pests. Pests can cause a variety of different health risks, as they are disease carriers for humans.
They can also expose your guests and family to bug bites and diseases. Clean your gutters regularly to prevent this situation from happening.
Prevent MoldAnd Other Damages
Mold can make you sick without your knowing. It produces irritants (skin irritants) and allergens (allergic reactions such as red eyes, sneezing, and skin rash), which are hazardous for you and your family's health.
Not only that, but they can also ruin your furniture, carpets, and other possessions. Once mold has settled in your home, it seems challenging to get rid of it.
The best-case scenario is not to allow it to enter your home. Gutter cleaning and inspection regularly is the only way to achieve this best-case scenario.
Prevent Damage To Surrounding Landscape
Landscaping does not only enhance the aesthetic of your home; it also enhances the value of your home. It may seem like a small detail, but clogged gutters can damage the surrounding landscapes.
Do you know unmanaged water can sweep away the flowers or even plants you've cultivated by putting in significant time and effort?
A regular gutter inspection ensures your biggest joy of life is safe and
cannot be ruined.
Saves Your Money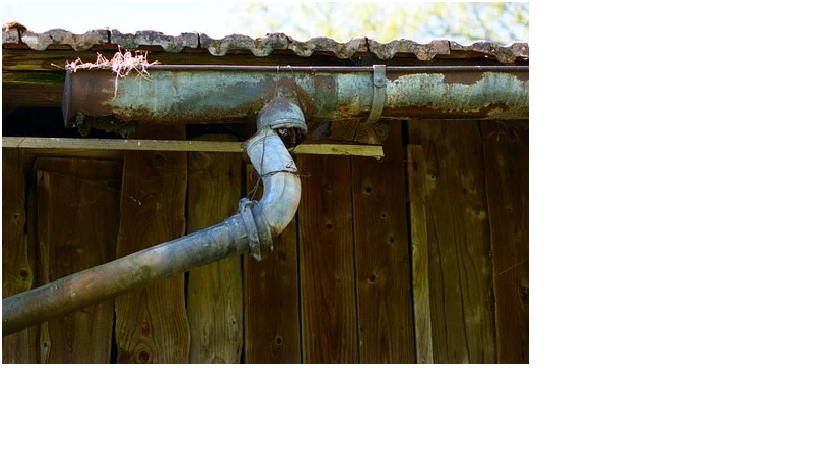 All of the issues associated with clogged gutters demand a considerable sum of money. The simple solution to avoid all the hazards is regularly cleaning your gutter. It's an investment to prevent the potential loss of thousands of dollars.
Regular gutter cleaning can save you from all the troubles and help you minimize the gutter inspection cost without threatening the life span of your gutter and roof, make sure to do it twice every year.
Why You Have To Hire A Professional?
A gutter professional can detect a problem that is not visible to the homeowner. They can create a draining solution and have all the required equipment.
It's a lot safer to hire an experienced person. According toCenters for Disease Control and Prevention, falls from ladders result in 113 deaths and almost 15,500 curable injuries.
Although most homeowners can clean their gutters by themselves, it might be fatal. We recommend you pick up an experienced handyman for gutter cleaning and inspection.
Final Thoughts
Gutters preserve the structural integrity of your house. Despite the fact they are important, most homeowners neglect them. As a result, they become clogged and can damage your roof, foundation, and walls.
Do you clean your gutters regularly? If not, focus on gutter cleaning and inspection to extend the lifespan of your house. You can clean gutters by yourself or also hire a professional.
If you're looking for a gutter service near me, contact the Mid-Atlantic Remodeling Co. company in Maryland. Call us, and we will offer you free estimation services for gutter maintenance.
Our team of professionals will catch any problem with the gutter and give you a detailed report on how to resolve the issue at hand.