Do you know the first-line defense in your house against the outside world? It's your home's roof, the largest asset you own. Every homeowner runs into roofing problems at some point in their life. If you've encountered problems with roofs,  it indicates something horrendous will pan out. It's time to make some major decisions as your roof needs replacement. Many homeowners opt for a multi-layered roof.
Are you also pondering over building a new roof over your existing one instead of a replacement?
Adding a new layer of shingles provides extra protection, and it makes complete sense. Multi-layered roofs are the best go-to and economical solution, but are they worthwhile?
Other than low price, do you know multi-layered shingles create more issues than benefits? Multi-layered roofs aren't long-lasting, and even shingle manufacturers don't offer their guarantee.
Nail popping and fastener poking are other drawbacks of double-layer shingles. Read ahead to learn about 5  issues with the multi-layered roof:
1.  Installation Problems
The problems with two layers of shingles jump up straight from their installation. As you know, asphalt shingles are installed on a smooth and plain surface.
If you want to put a second layer of shingles on top of the first layer, you don't have an option. You'll have to build a new layer on a rough surface.
It is evident that the new layer will have precision and sealing issues as it's installed on a bumpy and gap-filled surface.
Moreover, you'll face difficulty in installing flashing, and unsustainable flashing will eventually knock down your house.
2.  Damage To The Roof
When a homeowner teardown the existing roof layer, a reputable contractor can easily get hold of lurking issues.
By adding another layer of shingles, you cut costs and put down an end to inspect the underlying issues. They're just buried underneath and possibly causing even more damage.
If you want to install another layer of shingles, you're just more concerned about the roof's aesthetics instead of solving the actual issue that might have led you to this moment.
You wouldn't get the same opportunity to inspect the roof's sheathing. Further, you are also going to make things difficult for the roofer.
One of the major problems with two layers of shingles is invalid inspection reports, as you can't fix something you can't see.
3.  Added Weight
You're adding a second layer of the roof, and that added weight can lead to severe issues with the roof decking.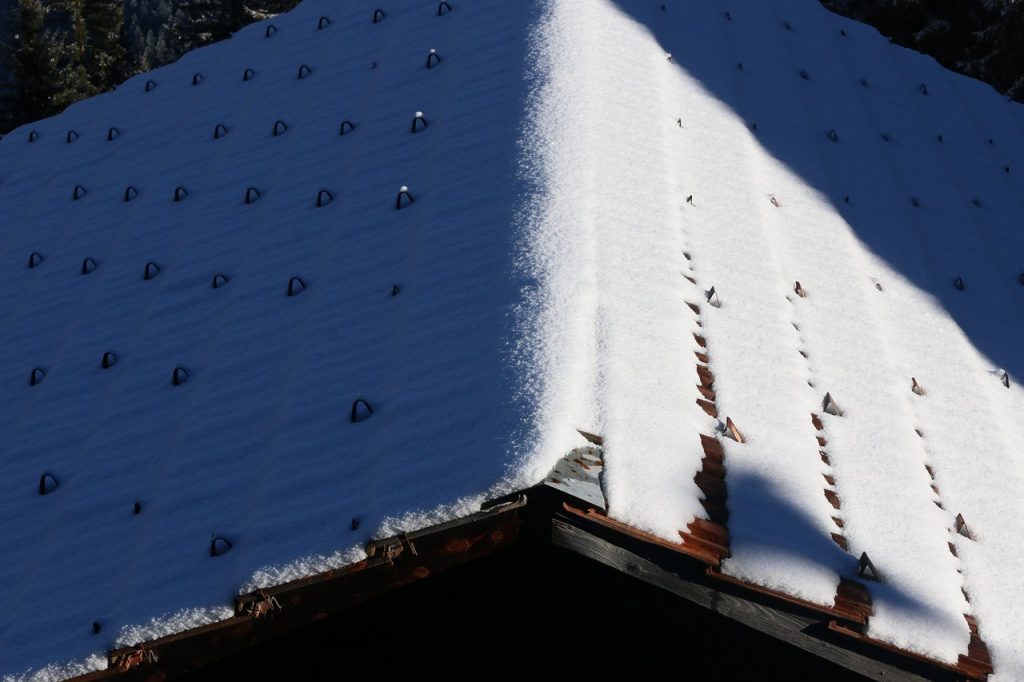 According to our professionals at MidAtlantic Remodeling Co., the roofs are designed to bear their own weight and 20 pounds per square foot of snow. Most of the roofs are designed to hold the weight of one layer of shingles only.
If you're adding another layer of roof, you're putting a weight of 350 to 450 pounds over 100 square feet, and you're pushing your roof towards its threshold.
By adding a second layer of roofing, you're compromising on your roof's structural integrity and playing host/hostess to upcoming rainy and snowy weather.
4.  Leading To A Larger Expense
The only benefit of adding another layer is the money you'll save, but if you think it's a long-term saving, you're mistaken.
Double layer shingles installation has a higher chance of roofing problems, and your savings will turn out to be temporary.
Sooner, you'll have to pay more as roofers will have to work for longer to remove multi-layers of shingles.
Moreover, if multi-layered shingles have ruined your roof, you will end up replacing your roof.
5.  Resale Value
Do you know having multi-layers of shingles can cut down the market price of your house?
When you want to move out or need to sell your house, having a double-layered roof wouldn't be considered a selling point contradictory it's a negative sign.
Even though building codes in your area might permit it, potential buyers will either leave your home or demand to reduce the cost.
It may seem like you're saving dollars by adding a second layer, but it doesn't save you in the long run.
Final Thoughts
Although a multi-layered roof seems the best option at first, it turns out to be the worst decision. The risk factors with multi-layered roofs make installation sloppy and put extra weight on your roof. It also lessens the actual price of your home. A double layer of roofing puts a risk to your roof and home, and dealing with its results can be risky and requires a big budget.
Problems with roofs are often tricky and can be dangerous. It's best not to fix them by yourself; instead, call in the professionals.
One of the most acceptable ways to avoid roofing problems is by contacting a reputable company. If you need inspection or emergency roof repair anywhere in Maryland, contact Mid-Atlantic Remodeling Co.
As your one-stop shop, we offer everything from exterior remodeling to roofing. Call us today to schedule your roof inspection.