Legendary singer and songwriter John Denver understood the beauty and magic of the mountains. If you're familiar with his work, then you know that he even incorporated the names of mountains into his lyrics. From the Rocky Mountains in "Rocky Mountain High" to the Blue Ridge Mountain reference in "Take Me Home, Country Roads," Denver clearly revered the wonder and magic these special places hold. But Denver wasn't the only musician to wax poetic about the mountains: Alabama ("Mountain Music"), Dolly Parton ("Tennessee Mountain Home"), and Townes Van Zandt ("My Proud Mountains") made mention of the mountains in their songs as well.
Making the Mountains your Home
Perhaps you, like these musicians, enjoy the peace and solitude of the mountains. And what's not to like? There, you can enjoy hiking, biking, rock-climbing, and bird watching. For areas close to a lake or river, you may spend countless hours fishing, canoeing, rafting, or lounging lakeside on a manmade beach. Meanwhile, winter sports enthusiasts flock to the mountains for downhill and cross-country skiing, ice climbing, and snowshoeing when the cold weather hits. The options are endless!
In fact, many people enjoy what mountain regions have to offer so much.So they have decided to make it their home – or second home. If you are one of the many who call a mountain region home your primary residence – or a vacation property. Then it's important to pay attention to the weather and climate of that region in order to maintain your home's beauty and splendor. And proper maintenance for a mountain home also includes taking good care of your roof.
Mountain Roofing Systems
When it comes to mountain roofing systems, it's important to take the time to choose a roof style. And material that will protect your home from the elements. In a mountainous region, there are some unique considerations, including cold, snow, wind, and moisture. Without proper installation, materials, or design, your mountain home can turn into a money pit, with leaks, poor insulation (and high heating and cooling bills), mold, and even roof damage.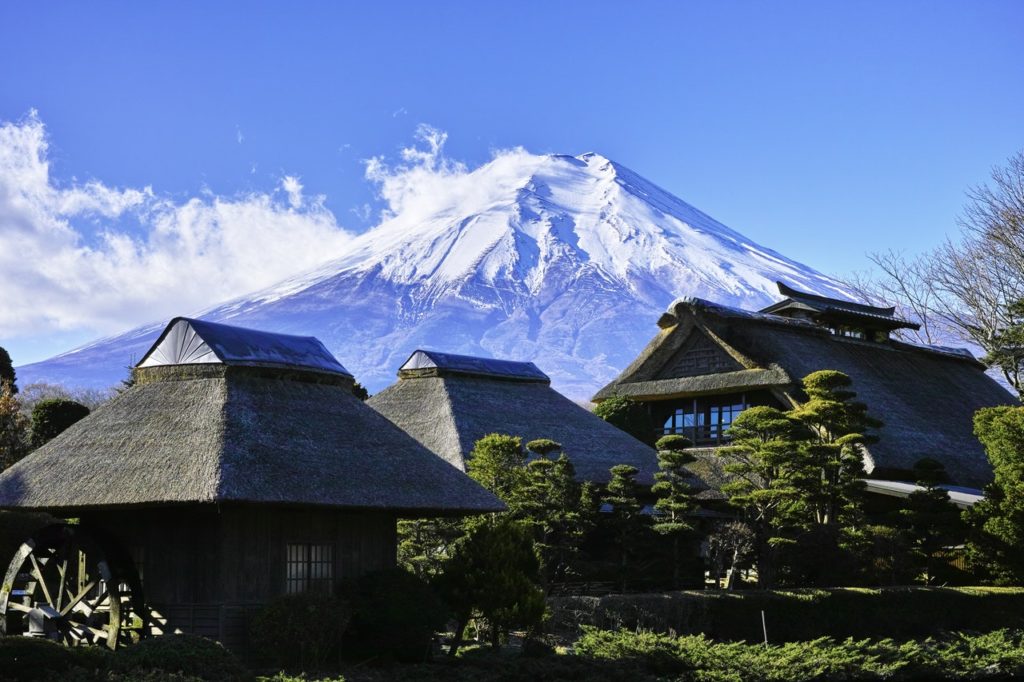 To keep your roof maintenance worry-free, here are several suggestions to keep in mind when it's time to replace your mountain roofing system. First, you'll want to consider wind, snow, and ice. If your mountain home receives large amounts of snow, then leaks and ice dams are a very real concern. For this reason, you'll need to ensure that your roof replacement can support snowfall. Snow becomes extremely heavy as it accumulates on a rooftop. So ask the roofing contractor to confirm that the roof itself, as well as the supports, will be able to handle the additional weight. 
However, don't be fooled into thinking a steep roof pitch is the solution. Too much of a slope can result in dangerous amounts of snow. And ice sliding off of the roof, onto people and objects below. Instead, opt for a plain roof with a slight slope, so that the snow and ice can gradually slide off. And not get stuck on the way down.
The Best Mountain Roofing System Materials
Metal is always a terrific wind-resistant option when it comes to materials, since rain and snow slide off metal roofs easily. However, if you like the look of a shingle but want to enjoy the benefits of metal, consider a steel shingle. This allows you enjoy metal's sturdiness and maintenance-free nature, with the appearance of a more traditional shingle.
Another effective option that is less costly for those who prefer the look of a shingle would be asphalt. As this material can withstand harsh weather conditions. It doesn't last as long as metal and might not weather extreme winds as well. But it's still a solid contender for your mountain region roofing system.
One benefit of both metal and asphalt roofs is that they are low-maintenance. And a plus for those of you whose mountain residence is a second home. Instead of spending hours of your weekend escapes worrying about maintenance, you can enjoy your home, hassle-free.
Another option to consider is a composite roofing shingle. These synthetic materials can provide the look of wood, slate, etc., but they are more affordable and durable. Whereas wood shingles may crack, a composite shingle looks very similar but can withstand the conditions that may cause a natural material to break down. Composite roofs are well known for their ability to endure harsh weather conditions as well, including arctic temperatures, snow, rain, ice, and wind. They also provide insulating properties that will keep your home's interior warm.
Hiring Contractors for mountain roofing systems
The next time you need to repair or replace your mountain roofing system, look no further than Mid-Atlantic Remodeling Company. Our skilled contractors provide affordable service, without sacrificing materials or quality. In fact, we understand that every decision we make affects our clients. So we only contract with roofing and shingles contractors known for their workmanship and ethics.
Mid-Atlantic always puts you, the customer, first. From your first call, to the installation of the final shingle, you'll quickly understand why Mid-Atlantic prides itself as the best roofing company in Baltimore, MD. Responsive to your needs, questions, and budget, Mid-Atlantic delivers quality, affordable roofing installation and repair, on-time. And with a 30-year warranty on the full cost of materials and installation. You can rest easy, knowing that you are in good hands.
To learn more or to request a quote, contact Mid-Atlantic Remodeling Company today at (410) 918-0563.