While the debate surrounding global warming is an ongoing one, many scientists agree that climate change is a real concern. Global temperature increases, warmer oceans, melting ice sheets, and rising water levels are all creating their own unique set of problems. Add to that the more extreme weather events certain parts of the world have been experiencing. And you have a multitude of changing needs that affect the planet, as well as the people who inhabit it.
Global warming affects homes as well as people, and builders and remodeling companies have taken notice. Check out the many innovative ways that you can ensure that your house is as eco-friendly as possible:
Construction and Global Warming
If you're building your home, your imagination and budget are the only limits, thanks to the plethora of available options. There are eco-friendly building materials like cork, bamboo, and recycled or reclaimed wood and metal. Depending on the type of home you're building and your geographic location, some of these options may be more viable than others. For instance, you may need to consider if the environmentally friendly material will be able to withstand your area's weather conditions.
Climate change can also affect house design with respect to the home's interior and the placement of rooms, windows, and doors. One recommendation is to build your home with an "open concept" so that heating, cooling, and light can flow freely throughout. You'll also want to plan room arrangements accordingly. For example, "if you prefer your bedroom to be cooler, place it near a tree that could provide shade from any heat that would come through with the sun. If you want your living room to be a cozy room that is warmer than the rest of your floor plan. Place large windows in the room for maximum light and heat to come in from the sun" (Source: https://www.salterspiralstair.com/blog/eco-friendly-home-design-ideas/) 
Other Factors Related to Home Construction and Global Warming:
* Insulation
Proper insulation can make your home run in a more energy efficient manner. R-values are the measures used to gauge an insulating material's effectiveness. Specifically, if the R-value is higher, that material has a greater ability to insulate the home. To determine the right level of insulation for your home, you'll need to take into account your geographic location. Clearly, someone living in Minnesotais going to need a higher R-value for insulation than someone living in Florida. Remember, workmanship is important as well, and this includes the installation of doors and windows. Otherwise, you may lose the benefit of the insulating material, as air seeps out through improperlyinstalled doors and windows.
* Roofing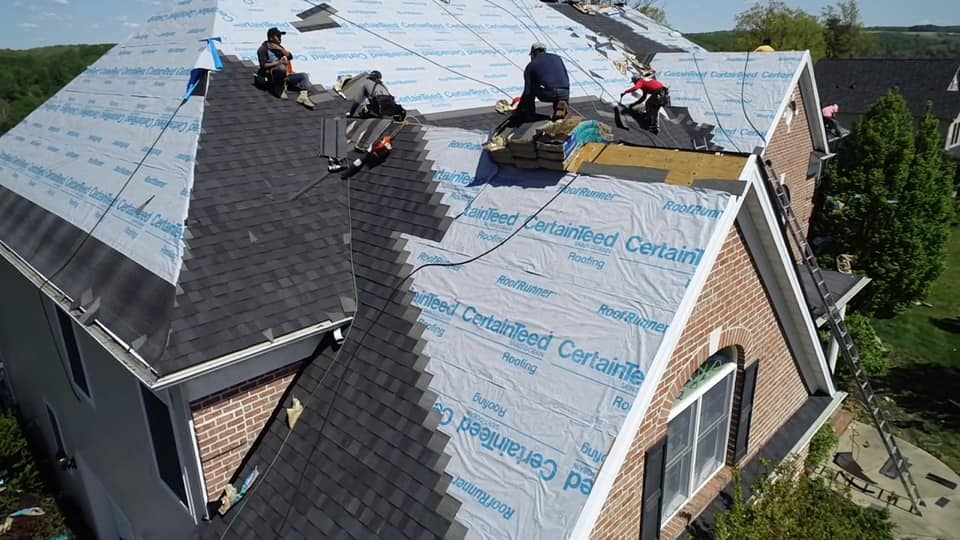 Cool roofs, solar design, and green roofs are just three available roofing options for the environmentally friendly home. Cool roofs are made of "highly reflective materials to reflect more light and absorb less heat from sunlight, which keeps homes cooler during hot weather". And passive solar home design (a.k.a., using solar panels) "takes advantage of climatic and site conditions to provide heating in the winter and cooling in the summer" (Energy.gov). Some people like the idea of a "green roof," where they can actually grow plants . . . and release more oxygen back into the atmosphere. Once again, where you live may determine which options make the most sense for your home's construction and global warming concerns. For those living in the United States, select materials that are rated highly by the EPA's ENERGY STAR® ratings. 
* Appliances
The kitchen is a room that uses large amounts of energy, from running your refrigerator and freezer, to operating the stove, dishwasher. And other appliances like the microwave, toaster, blender, etc. However, you can save money on your energy bill and lessen your impact on the environment by purchasing appliances that are energy efficient. The laundry room (washer and dryer) and bathroom (hair dryer, curling irons, flat irons, etc.) are other areas to consider, too.
If your home isn't brand new, audit the efficiency of your current appliances. When the time comes to replace them, select more energy efficient options. If an appliance isn't ready for replacement, calculate what it currently costs (financially and environmentally) to operate it. You may find that an early replacement may actually make more sense. Like roofing, appliances have ENERGY STAR® ratings. You can check out a list of energy efficient appliances here: https://www.energystar.gov/products/appliances.
* Heating and Cooling
You can use similar reasoning when it comes to your heating and cooling sources. For example, replacing an oil heater with a new, natural gas system will certainly cost money at the onset. But over time your monthly bills will decrease. You'll also feel good, knowing that your new system is more eco-friendly and cleaner.
* Square footage
When considering climate change and house design, the size of your home is an important factor. Whether you're building the home or buying a preexisting one, remember that with increased square footage. You are also increasing the amount of energy it will take to heat and coolyour home. 
Mid-Atlantic Remodeling Company: Ready to help make your home green!
Mid-Atlantic Remodeling Company of Maryland can assist with construction and renovation projects, while taking global warming and climate change into account. Call us today at (410) 918-0563. Or, you can visit us online at: https://midatlanticremodelingco.com/. We can help you discover exciting ways to make your home more green, sustainable, and environmentally friendly.