On Friday, February 7, we experienced several devastating storms throughout many counties and towns across Maryland. The extreme Maryland weather included five tornadoes, wind, and hailstorms. Two Maryland tornadoes were confirmed in Montgomery County, with EF1 and EF0 tornadoes ripping through extreme western Montgomery County, near Dickerson, as well as the west-central region of the county, near Boyds. Meanwhile, an EF1 tornado struck Monrovia, located in Frederick County. Cecil and Carroll Counties did not escape the storms, either, with tornadoes striking the Elkton, Westminster, and Manchester areas.
Maryland Tornadoes: What You Need To Know
From uprooted trees to roof damage, tornadoes can pack a powerful punch in mere seconds, resulting in property destruction and death. To assess the severity of each tornado, meteorologists use the Fujita scale when evaluating these confirmed tornadoes. Here's what those numbers mean when it comes to the Enhanced Fujita (EF) scale.
An EF0 is considered a weaker tornado, with wind speeds ranging from 65-85 miles per hour. When the wind speeds increase to 86-110 miles per hour, meteorologists will upgrade the tornado to an EF1. EF2 through EF5 tornadoes become progressively stronger, with the weakest wind speeds of 111 miles per hour in the EF2 category. At the most severe end of the scale, the violent EF5 can clock in with wind speeds that exceed 200 miles per hour.
Storm Damage in Maryland
Fortunately, Maryland residents did not experience any injuries or fatalities from this round of storms. However, those EF0 and EF1 tornadoes can still devastate homes, trees, and places of business. For instance, check out the damage that Friday's storms caused across the state:
• Uprooted and snapped hardwood and softwood trees
• Flattened machine shed and barn
• Heavily-damaged silo
• Utility line damage
• Barn roof damage
• Shingle damage
• Office trailer damage, including roof damage
• Flattened outbuilding at a dog training facility
Storm Damage and Storm Roof Repair in Maryland
In addition to the damaged trees and downed utility lines, roof damage is a legitimate concern for home and business owners in the aftermath of storms like these. In fact, 80% of homeowners have experienced roof damage in Maryland over the last few years.
No matter what kind of damage your property has experienced, it is very important for homeowners (and business owners) to act with urgency to protect their property in the aftermath of any extreme weather event, including tornadoes for storm roof repair in Maryland.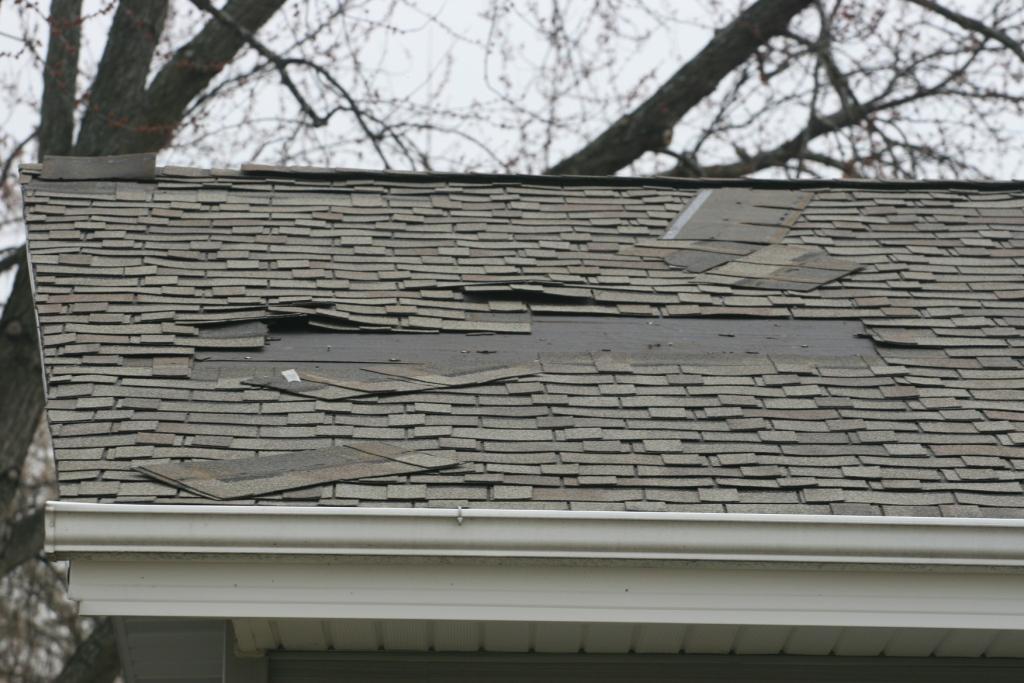 The following tips will help you get started with the rebuilding process in the wake of a damaging storm:
• Stay up-to-date. Visit NOAA.gov to learn more about impending storms. Some weather events experience more than one round; in these instances, it's important to be forewarned so you can take the proper precautions.
• Steer clear of danger. In other words, if a utility line is down, stay away to avoid electrocution. In the case of structural damage, you'll want to stay away from areas that could potentially experience more deterioration that would put you at risk. For example, if the roof to your home is damaged, it's possible that more pieces of the roof, ceiling, etc. can still fall and injure someone. In this case, you would want to tarp the roof of any compromised areas of the home or business.
• Call your insurance company. While the process can be confusing and lengthy, it's important to initiate a call to get the claims in motion as soon as possible. (Note: Read the information in the next section to learn more about how the Mid-Atlantic Remodeling Company can help you with this part of the process.)
• Take pictures. Before any repairs take place, take pictures so that you can prove to the insurance company that the storm damage you are reporting is legitimate. Documenting and reporting damage on your home is a necessity, so the more details you can provide (including pictures), the better. However, don't put yourself in a dangerous situation just to get a few photographs. As previously mentioned, stay away from damaged buildings and areas as you assess the damage, to keep you and your loved ones safe. Instead, allow professionals to take pictures of any damaged areas that may not be safe to visit.
Mid-Atlantic Remodeling Company: We're here to help you navigate through the storm recovery process
Fortunately, there were no injuries or fatalities reported from Friday's storms, but if your home or business suffered damage, you're most likely feeling upset and inconvenienced. The Mid-Atlantic Remodeling Company is here to help you document and report the damage; we will also support you throughout what can become a tedious claims process. Call our office at (410) 918-0563 for a free, no-obligation inspection to assess your home or business's damage.
Friday's storms may be considered "covered perils," which means that the damage will be covered in full by most policies, with proper documentation and reporting. And if you've experienced roof damage and are now in need of roof repair like so many Maryland residents, it's possible that you can get your new roof for as little as a $1,000 deductible. Plus, our experienced staff can assist with a same-day inspection and emergency tarping.
After all of the storm damage in Maryland from this past weekend, it's critical to mitigate the damage as soon as possible. Be sure to contact Mid-Atlantic right away to get started.
Don't wait until next week's rain storms to discover the damage! Call or visit us now at www.midatlanticremodelingco.com to learn more about how we can help you today.